Providing Excellence
in Long-Term Care
We strive to meet the needs and enrich the lives of your loved ones. We are a thriving community of professionals dedicated to creating an environment of care and nurturing.
Research Driving
Practice
The CIRA team operates within the sprawling York Care Centre campus. We work closely with our partners, staff and residents to conduct research that enriches the lives of seniors.
Excellence In Long-Term Care
At York Care Centre our mission is to lead and provide an enhanced quality of life, through an individualized approach for residents, families, and clients.
We provide excellence in long-term care and pride ourselves in being a premier choice for families and residents, regardless of the living style being sought.
Our professional employees care deeply for your loved ones. Through a person-centered approach, families and residents are engaged and part of the overall model of care. Residents enjoy knowing that we are sensitive to their individual needs, respecting their desire to maintain dignity and to be as independent as possible.
---
Vaccine Update
Hello dear families,
I hope each of you is doing well and staying safe. As a province we are generally doing well, despite the spike in numbers we have been seeing since Christmas. Its now more important than ever that we continue to practice our safety protocols to avoid exposure to this virus.
At York Care Centre we are preparing to roll-out our vaccination plan for residents. While we do not currently know the date that our residents will receive their COVID-19 vaccinations, we expect it to occur in the coming weeks, if not sooner.
Our team is ready, we have a plan in place to vaccinate our residents using our own nursing staff as soon as the vaccines are available to us. Our staff is well trained on appropriate immunization methods and how to handle any adverse reactions. Our residents will receive the 2-dose Moderna vaccine, given 4 weeks apart. Its important you are well informed on the COVID-19 vaccine. Please take some time and read the attached information sheet, supplied by the Department of Public Health.
Starting Monday, Jan 11th, care staff will be reaching out to families, and residents to obtain consent for resident vaccinations. Take some time and read the information provided in the information sheet, know the risks and benefits of the vaccine and ask any questions you feel are needed before you consent to vaccinate. During the time you receive the call for consent, our staff will also review the risks and benefits with you again so that you are well informed.
Take care,
Lori McDonald
Vice President, Care and Research Services
York Care Centre
Covid-19 YCC Pandemic Response:
---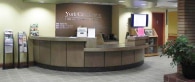 Virtual Tour Coming Soon