Other Services
Rehabilitation Services
Rehabilitation Services are available to our residents through the Extra Mural Program. These include Occupational Therapy, Physiotherapy and Speech Therapy.
York Care Centre has three designated staff members who work Monday through Friday. Their role is to ensure residents are assessed, referral for rehabilitation services are made as soon as possible, to ensure each resident has appropriate equipment and is enabled to function at their maximum potential.
Should services be required, the Registered Nurse completes the necessary service requisition and forwards it to the Extra Mural Program. The services are generally provided at York Care Centre.
Dental Services
A dental suite is available for dental visits onsite. Appointments may be made to access this service by contacting the Unit Coordinator. Payment of the dental service is the responsibility of the resident and/or family. If the resident is unable to give consent or provide direction, or manage their finances, a family member must accompany the resident to the visit. Other dentists may utilize the suite by contacting the Unit Coordinator.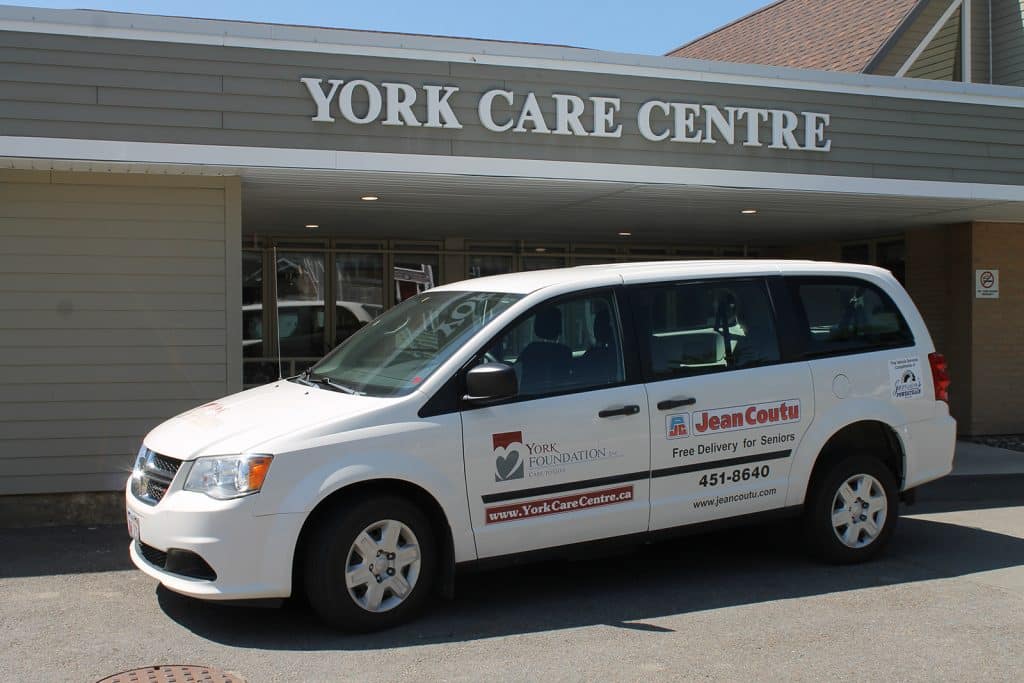 Transportation Services
Transportation is available for the resident to utilize for various outings/appointments i.e. medical appointments, special events with family etc. We have a wheelchair accessible van, that is driven by volunteer drivers. The use of the van is a service paid by the resident/family. To schedule the use of this service should go through the Unit Coordinator.
Hairdresser and Barber Services
Licensed hairdressers and barbers will provide hair care services to residents of the nursing home. Each resident is responsible for the normal charge of this service.
Dave's Café
Dave's Café is open from 9 am-10:30 am & 12 pm-2 pm Monday thru Friday. Breakfast, Lunch and snack items are available, along with daily lunch specials at a reasonable price. Complimentary coffee and tea is also available when Café is open.
Information Technology
Cable Television, Telephone and Internet services are available upon request for a small monthly fee.
Free Internet is available from Dave's Café.