Tony Weeks
President & Chief Executive Officer at York Care Centre and C.I.R.A / Centre for Innovation and Research in Aging.
Prior to joining the team, Tony ran his own healthcare consulting firm and previously served in CEO and senior executive roles within Alberta, Saskatchewan, and Ontario.
Tony holds an MBA in Health Administration and has completed Executive Leadership training at Cornell and MIT. He has worked in the health and care industry since 1988.
Robin Rickard
Vice President, People & Partnerships at York Care Centre
Prior to joining the leadership team at York Care Centre in 2011, Robin spent over thirty-eight years working in several senior leadership positions at New Brunswick Power.
Robin is a life-long resident of Fredericton, and has been very active in a number of volunteer organizations focused on meeting the needs of seniors and those with disabilities.
Byard Smith
Chief Financial Officer at York Care Centre
Prior to joining the team, Byard served as Assistant Deputy Minister in the New Brunswick Department of Supply and Services and previously held senior management roles in various departments of the Government of New Brunswick and the Government of Canada.
Byard is a Chartered Professional Accountant and has held positions in the NB Department of Health and Community Services and in the Long-Term Care sector for over 17 years of his career.
Lori McDonald
Chief Financial OfficChief of Research Services for C.I.R.A / Centre for Innovation and Research in Aging at York Care Centreer at York Care Centre
Prior to this, Lori served as C.I.R.A's Clinical Research Lead. Lori is a Registered Nurse with a Bachelor's Degree in Nursing from the University of Ottawa and holds a Master's Degree in Public Health – Nursing Specialization, from Lakehead University.
While completing her Master's Degree, Lori assisted the New Brunswick Association of Nursing Homes with various initiations, one of which was to promote best practices in palliative care. Lori has worked as an RN in a supervisory role for a number of years; this experience extends to the long-term care environment and the hospital setting.
TBD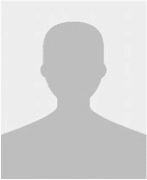 Vice President, Care & Resident Services